What is the Walk for Life?
This year on Saturday, June 3, Life Network will host the 36th Annual Walk for Life! The Walk for Life is a simple way for people of all ages to get involved by actively demonstrating support for the value of human life – and a desire to make a difference in the lives of women, men, students and babies in our community. By raising funds and walking yourself or sponsoring another walker for the Walk for Life, you are directly helping the ministry of Life Network advance its mission to cultivate a community that values life through the love of Christ.
Participating walkers can choose to join with us at Memorial Park in person or if you prefer, to walk in your own neighborhood. Register online today here! Any questions can be answered by our Events Team, at arunnels@elifenetwork.com. Our life-affirming ministry is so grateful for your support!

How does the Walk for Life help our community?
The funds raised from this year's Walk for Life will help the ministry of Life Network continue life-affirming programs that make a difference in the lives of over 15,000 individuals within our community. The FREE services that Life Network provides to the Colorado Springs community include: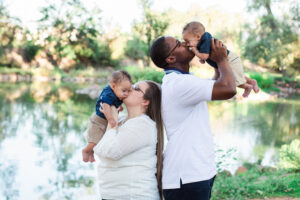 – Pregnancy tests & options counseling
– Ultrasounds
– STD testing & treatment
– Baby & maternity clothing
– Parenting education & classes
– Emergency baby supplies
– Post-abortion recovery groups
– Education on sexual integrity and risk-avoidance
– Teen suicide prevention & awareness
For every $150 raised, Life Network can provide life-changing services to three women facing unplanned pregnancies. Click here to see more statistics on how your fundraising can make a difference!